Jericho Capital Asset Management holds the biggest short in Casino, as of latest short disclosures. Following a criminal complaint that Rallye and Casino filed "versus X", we had a peek at the biggest short positions in both.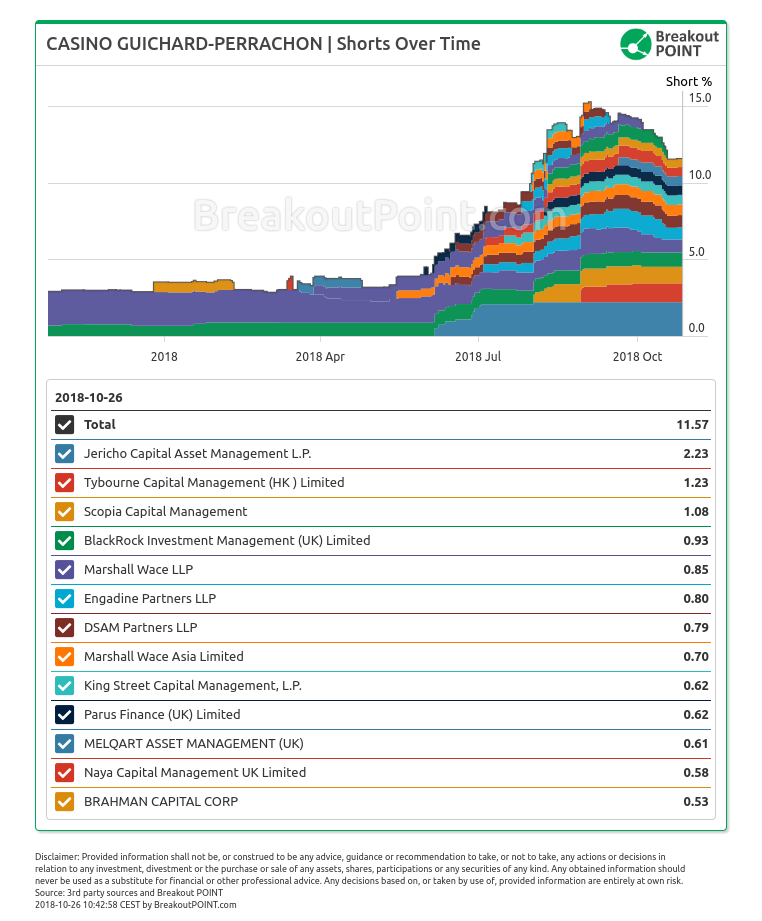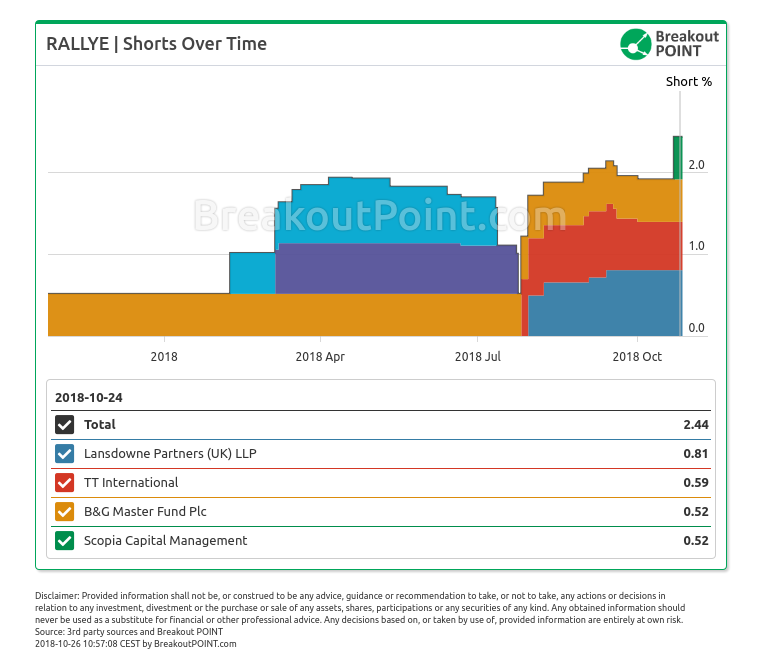 Casino and Rallye issued a press release on 2018-10-25 saying that they "have been the subject of violent attacks and misinformation campaigns orchestrated notably by hedge funds". More details on their related criminal complaint are available, for example, in Financial Times article here or in Evening Standard article here.
As of latest short position disclosures, we counted 13 hedge funds with a short position >0.5% in Casino. The aggregated disclosed short interest is at 11.57% and is off from September highs (>15%):
Holder of the largest Casino short, Jericho Capital, had several significant short positions in Europe in the past several months, such as, short in HelloFresh and Cineworld Group, but they have cut these shorts under 0.5%.
According to our records, Bardin Hill, a hedge fund that recently publicly discussed Casino short, is not among funds with a short >0.5%.
Short sellers are apparently less active in Rallye and 4 funds hold a short >0.5%:
Scopia Capital Management is the only hedge fund in our records that currently holds shorts >0.5% in both companies.
How about activist short sellers? Muddy Waters published a short report about Casino back in December 2015. However, they recently tweeted that they have not been short any Casino company since November 2016.
Know what influential investors and activists do. Cancel anytime. Join Breakout POINT.
Note: Presented short selling data is based on European net short position data which is disclosed to the public when short positions at least equal to 0.5% of company issued share capital.