Soros' fund has been building a new short in the past few weeks: a 0.87% short (about £23m) in Howden Joinery Group plc.
According to our records, this is the only EU short >0.5% ("big short") that Soros' fund has been increasing in December, while nine of their big shorts have been decreased during December,
Soros' fund (SFM) also holds a short in another company from Home Furnishing sector, a 1.32% short in Victoria plc. SFM is the only fund with more than one big short in whole of EU's Home Furnishing sector in our records,
This short is 2nd biggest (in money terms) short of all disclosed UK shorts by SFM, while the biggest remains an about £32m big short (0.62% short) in Halma plc,
Out of 17 currently active big shorts by SFM in EU, seven target UK companies: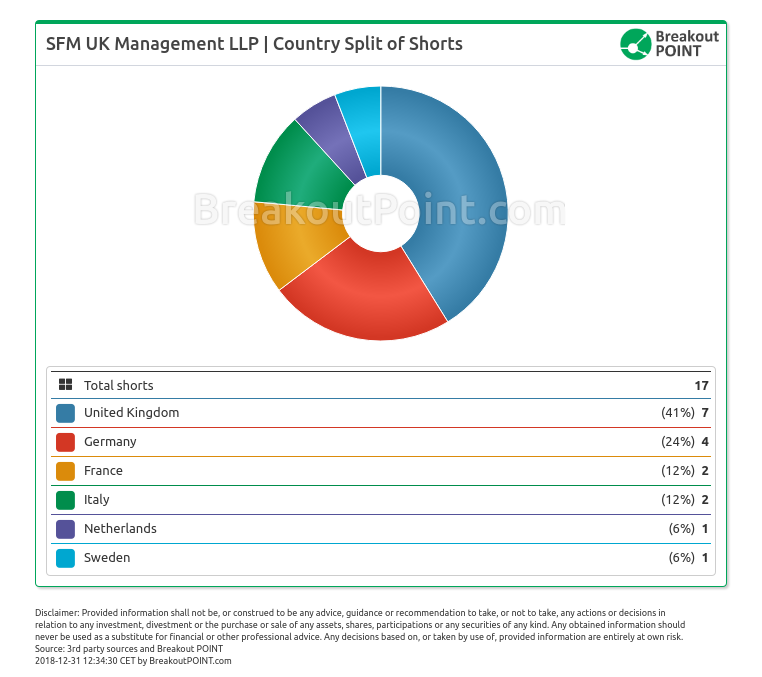 Know what influential investors and activists do. Cancel anytime. Join Breakout POINT.
FAQ | Q: Can I publish parts of above data and analytics in an article? A: As long as you reference our work in your article - yes, you can.
FAQ | Q: Could you provide more related data and analytics? A: Sure, contact us and we'll try to help as soon as possible.
* Note: Presented short selling data is based on European net short position data which is disclosed to the public when short positions at least equal to 0.5% of company issued share capital.